1. DC inverter, no decay in cooling and heating.
Adopt DC inverter, strong heating in low temperature environment, energy saving and more durable. -25 degrees heating does not decay, -30 degrees stable operation, to better address user needs.

2. Intelligent defrost, strong heating in winter.
According to the paraemeters of heating operation and load changes, the system accurately determines the timing of defrosting, so as to achieve frost defrodting and normal heating withour frost, avoiding unnecessary defrosting and heating loss.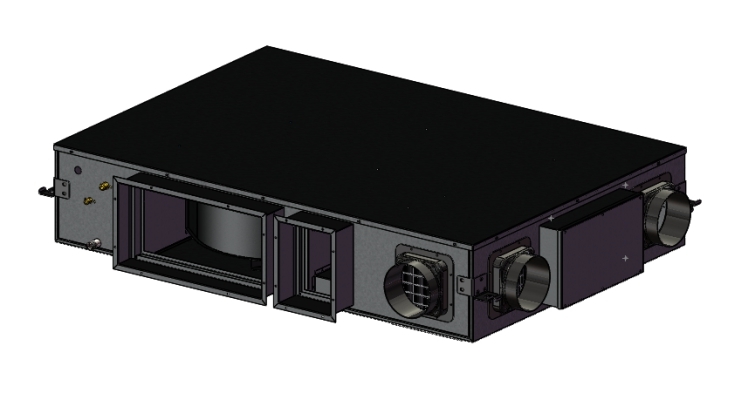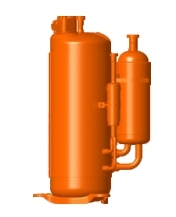 3. Low-temperature air injection enthalpy technology
The product adopts inverter enthalpy compressor and enthalpy system, and the low-temperature heating capacity jumps up.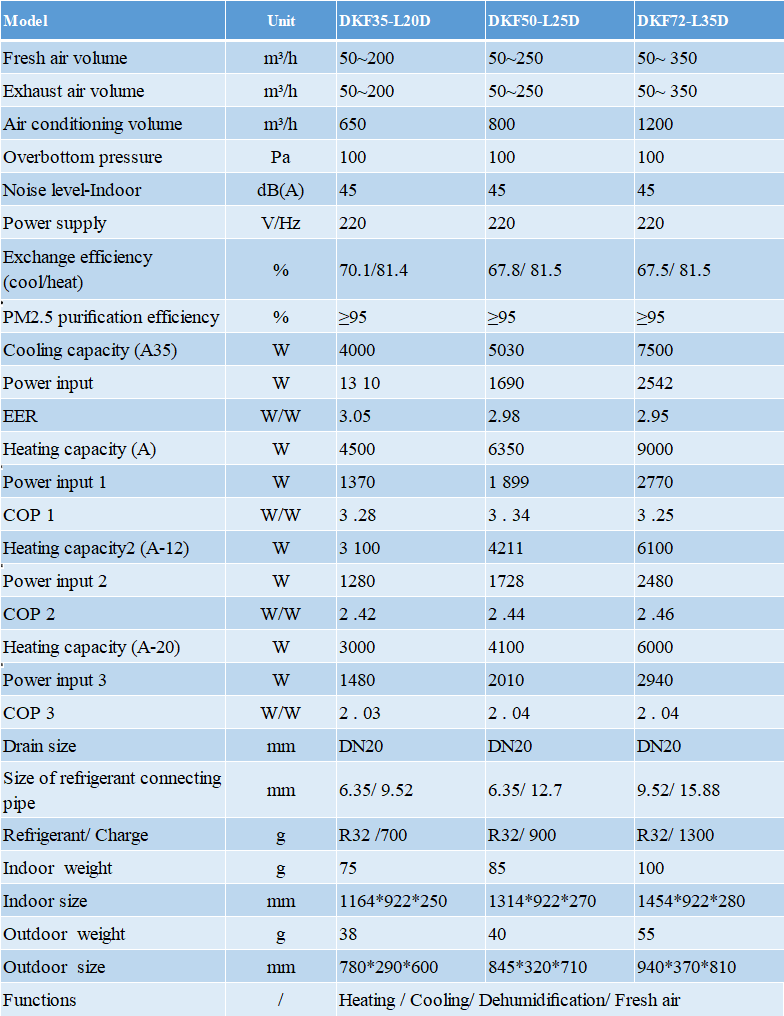 1. EC high efficiency high static pressure centrifugal fans
EC high efficiency and high static pressure centrifugal fans with a maximum static pressure of 700MPa. EC fan with infinitely adjustable speed, high efficiency and high silence.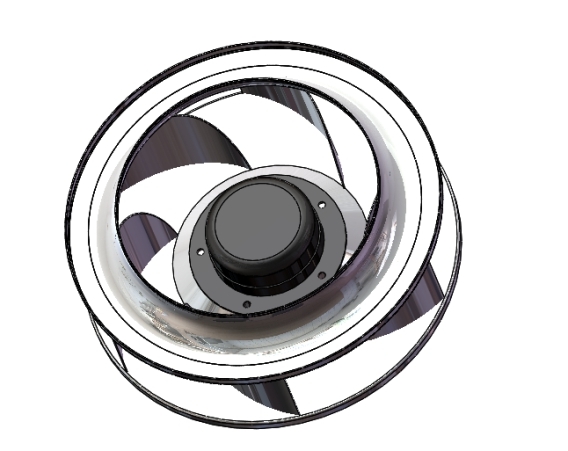 2. Full heat exchange fresh air cartridge
The high efficiency cartridge is made of special materials, with good moisture permeability and breathability, and energy recovery efficiency of over 80&, efficitively reducing indoor heat and cold loss, reducing the air conditioning load, saving electricity and saving energy.
3. Dual filtration with aluminium mesh and HAPE high efficiency air filter
The product adopts the dual filtration method of low efficiency filer (aluminium mesh) and high efficiency filter (HAPE filter) of effectively remove haze, formaldehyde, PM2.5 and other pollutangs, making the air entering the room cleaner.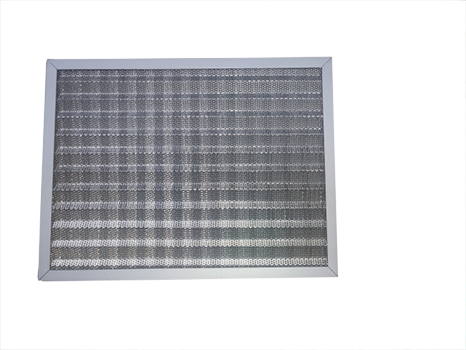 4. Universal multi air outler design
The internal unit is divided into Typa A (new air outlet on one side and one behind), Type B (new air outlet on both sides) and Type C (new air outlet on the back side), accoding to the structure of building installation controls, the site according to the needs of their own installation air outlet direction, easy to install.